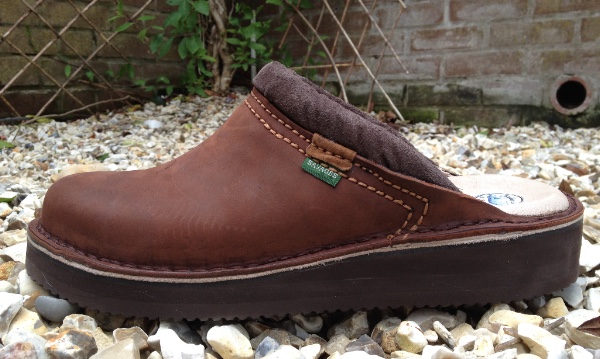 Baltic Chunky Plus in Brown
£86.99
This is such a comfy Mule and a family favourite!
The 'Chunky Baltic' is similar to the Baltic description but with chunkier padded band and is very comfortable. Continuing to add the additional shock absorbancy foam in the insole for more comfort with the high quality vibram sole.
COLOURS & DESIGN:

If you can't see the design or colour leather you want please give us a buzz on 07940 261107 and we will be happy to help with your requirements. This shoe is available in most other colours seen here on our site. So if you can't see the colour you like just call or email us and if we've got it we'll make it for you!